Charlotte, NC Dental Staff
The brief descriptions below are designed to familiarize you with our team's training,
professional credentials and work experience.
Joshua Neubauer, D.D.S.
Charlotte, NC Dentist
Dr. Neubauer received his Doctorate of Dental Surgery degree from Marquette University in 2003. He spent ten years practicing dentistry in Kenosha, Wisconsin.  After moving to Charlotte in 2013, he joined Park Crossing Dentistry.  In 2016 he became Dr Bateman's partner and has since become the owner.
Dr. Neubauer's goal is to provide the best possible dental care in a gentle and caring manner.  He also believes that spending time with thorough explanations of different treatments and options can really help patients make the best decisions for their oral health.
Dr. Neubauer enjoys spending time outdoors with his wife, Jessie, and their four children.  He enjoys reading, basketball, ultimate frisbee, hiking, and traveling.
Emerald Powell, D.M.D.
Charlotte, NC Dentist
Dr. Powell is a native of Elizabethtown, Kentucky. Dr. Powell earned her undergraduate degree from the University of Kentucky where she majored in Biotechnology and Biology. She graduated from the University of Kentucky College of Dentistry and the University of Cincinnati Medical Center for Advanced Education in General Dentistry.
She is gentle and compassionate and treats every patient with the quality and honest care they deserve. She likes to make the patient feel very comfortable during treatment.
When Dr. Powell is not practicing dentistry, she likes to cook, read, watch movies, and spend time with her family in North Carolina.
Alex Ramos, D.D.S.
Charlotte, NC Dentist
Dr. Ramos studied at Meharry Medical College School of Dentistry in Nashville, Tennessee, graduating in 2010. Upon earning his doctor of dental surgery degree, he worked as an associate dentist in Wilmington, North Carolina from 2010 to 2012, then relocated to Charlotte where he became an associate dentist in a large group practice.  Dr. Ramos is fluent in English and Spanish.
In 2012, Dr Ramos was certified by Georgia Regents University's AAID MaciCourses® in Atlanta, Georgia after completing a comprehensive training program in implant dentistry. The AAID program is among the most respected, comprehensive implant training programs, and is the first organization to be recognized in the implant dentistry field. Known for being a gentle dentist, his patients enjoy his patience with their concerns while providing a high level of care.
When not practicing dentistry, Dr. Ramos enjoys spending time with his family, as well as recreational sports including mountain biking, tennis, and golf.
Our Staff
Our professional and friendly staff is committed to your overall dental health and well being. We take pride in each staff member's training and capabilities. Our entire staff works as a team to make your visits with us as stress free as possible and to serve you, our patient.
Heather, Dental Hygienist
Heather is a Charlotte native and received her Dental Hygienist degree from York Technical College.  She has been part of our team since 2009.  In her spare time, she likes to spend time with my family, sing and cook/bake.
Pam, Dental Hygienist
After graduating from the University of North Carolina at Chapel Hill with a BS in Dental Hygiene, Pam moved back home to Statesville, NC where she worked as a dental hygienist for 3 years. Pam has worked at Park Crossing Dentistry since moving to Charlotte in 1991. She likes to spend time with my family, read and take walks when not at work.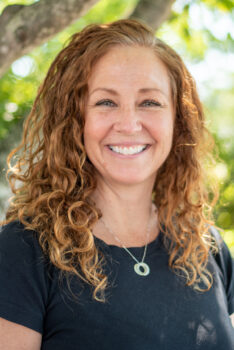 Annie, Dental Hygienist
After graduating from Old Dominion University in 1996, Annie began working in Periodontics.  She has a Masters in Science in Dental Hygiene and has been a clinical trainer/educator for dental offices across the US.  She moved to Charlotte from Fairfax, Virginia where she was with an Oral Systemic Health Practice for 14 years. Annie is passionate about the correlation between the mouth & body. A healthy mouth = a healthy body.
Terra, Dental Hygienist
Terra is from Shelby, NC.  She received a Bachelor of Science in Exercise & Sports Science from East Carolina University and shortly thereafter completed dental hygiene at CPCC. Outside of work Terra plays volleyball, golf, and water sports.  She loves the Dallas Cowboys (Go Stars!) and plays fantasy football as the reigning champ! Her brother is her best friend and she loves her rescue dog Rosy May!  She also loves to sing, paint corn hole boards, and travel.
Wendy, Dental Assistant
Wendy is a North Carolina native, born and raised in nearby Concord, NC and enjoys living in the Charlotte area.  She has been a dental assistant at Park Crossing Dentistry since 2012. Wendy works with Dr. Neubauer and enjoys assisting complicated procedures with him. When not in the office, she loves to spend time with her husband and daughter.
Tina, Dental Assistant
Tina has been a Certified Dental Assistant for over 15 years and has worked in general dentistry and orthodontics. She graduated from West Charlotte High School and advanced her education in Dental Assisting at CPCC.  Tina works with Dr. Powell and Dr. Ramos. Outside of our office, she enjoys spending time with her children as well as playing tennis, exercising, and cooking.
Angie, Hygiene Coordinator/Dental Assistant
Angie is from Mt. Holly, NC and graduated from East Gaston High School.  She is a great asset to Park Crossing Dentistry since she understands the administrative part of the practice as well as the clinical.  When away from the office, she loves reading and being a dog mom.
Evelyn, Treatment Coordinator
Evy is the Treatment Coordinator for patients who need operative work at Park Crossing Dentistry.  She is originally from Ontario, California and is fluent in Spanish. She received a Bachelor of Science in Visual Communications from Westwood College in Upland, CA and was on the President's Honor List for 2 years.  Evy enjoys spending time with her family, traveling and baking.
Colleen, IT Manager
Colleen maintains our computer systems and website. She attended Business School but most of her knowledge comes from hands-on experience. She also manages most of the office systems, procedures and billing accounts.  She has been at Park Crossing Dentistry since 2003.  When not working, Colleen loves to travel with family, play tennis and go for walks.
Kelly, Dental Receptionist
Kelly has 22 years of receptionist experience with related healthcare companies. Her background includes education from the University of Toledo and she studied as a nurse's aid at Owens Community College.  When not working, Kelly enjoys many outdoor activities such as kayaking, biking, camping, and gardening.
Jessie, Office Manager
Our newest addition, Jessie is our office manager. She is Dr. Neubauer's other half.  She graduated from Marquette University with a bachelors degree in Biomedical Engineering.  After four years in the field, she became a stay at home mom to their four children.  She's excited to join the team at Park Crossing Dentistry!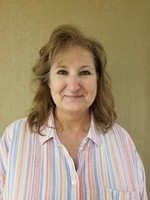 Brenda, Hygiene Coordinator
Originally from Monroe, LA, Brenda received her Bachelor of Science from Northeast Louisiana University.  She has over 10 years of experience in all aspects of the dental office business office. Her responsibilities include coordinating the hygiene schedule, following up with hygiene patients, and checking out.  When not at work, Brenda enjoys activities with her family and pets. She has been married for over 32  years and has 2 children.