Charlotte, NC Dental Staff
The brief descriptions below are designed to familiarize you with our team's training,
professional credentials and work experience.
Richard Bateman, D.D.S.
Charlotte, NC Dentist
Dr. Bateman, a North Carolina native, earned his undergraduate degree in chemistry from The University of North Carolina at Chapel Hill. Additionally, he graduated with his Doctor of Dental Surgery from The University of North Carolina at Chapel Hill.
Dr. Bateman has been designated as an Invisalign Preferred Provider. He has met the strictest educational and proficiency requirements of Invisalign for many years. Dr. Bateman has had great success with his treatment plans for Invisalign and cosmetic dentistry.
In 2000, Dr. Bateman was honored as the Charlotte Regional Medical Volunteer of the Year with A Child's Place. Dr. Bateman has dedicated many hours of service to A Child's Place as well as other needy causes such as National Children's Dental Access Day. Dr. Bateman is a member of the Charlotte Dental Society, Randolph Dental Mastermind Group, and American Dental Association.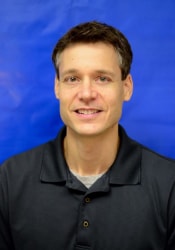 Joshua Neubauer, D.D.S.
Charlotte, NC Dentist
Dr. Neubauer was born and raised in Beloit, Wisconsin and received his undergraduate degree in Biology from Marquette University. He remained at Marquette where he went on to earn his Doctorate of Dental Surgery degree in 2003. He spent ten years practicing dentistry in Kenosha, Wisconsin where he has been a member of the Academy of General Dentistry, American Dental Association, and has served as a mentor in the Marquette University Dental Student Mentoring Program.
Dr. Neubauer's goal is to provide the best possible dental care in a gentle and caring manner. He feels that it is important to remain current on the latest dental techniques and materials. He also believes that spending time with thorough explanations of different treatments and options can really help patients make the best decisions for their oral health.
Dr. Neubauer enjoys spending time outdoors with his wife, Jessica, and their four children. He enjoys reading, basketball, frisbee golf, hiking, and fishing. He's happy to call Charlotte his home and loves to explore the beautiful state of NC.
Emerald Powell, D.M.D.
Charlotte, NC Dentist
Dr. Powell is a native of Elizabethtown, Kentucky. Dr. Powell earned her undergraduate degree from the University of Kentucky where she majored in Biotechnology and Biology. She graduated from the University of Kentucky College of Dentistry and the University of Cincinnati Medical Center for Advanced Education in General Dentistry. Her background in private practice, public health, and through the University of Ohio State College of Dentistry brings Park Crossing Dentistry a unique approach for patients. She is gentle and compassionate and treats every patient with the quality and honest care they deserve. She likes to make the patient feel very comfortable during treatment.
Dr. Powell is a member of the ADA and the Charlotte Dental Society.
When Dr. Powell is not practicing dentistry, she likes to cook, read, watch movies, and spend time with her family in North Carolina.
Alex Ramos, D.D.S.
Charlotte, NC Dentist
Dr. Alex W. Ramos lived in Ellenville, New York before his family moved to San Sebastián, Puerto Rico when he was six years old. There, he majored in the biomedical program at the University of Puerto Rico at Aguadilla. In 2005, he returned to the United States to pursue a career in dentistry and studied at Meharry Medical College School of Dentistry in Nashville, Tennessee, graduating in 2010. Upon earning his doctor of dental surgery degree, Dr. Ramos worked as an associate dentist in Wilmington, North Carolina from 2010 to 2012, then relocated to Charlotte where he became an associate dentist in a large group practice.
Dr. Ramos has received many awards and honors such as the Brasseler USA Award of Excellence, the Waterpik Prosthodontics Student, and the Whip Mix Corporation's 2010 Hanau "Best Award for Excellence in Prostodontics". He has also been recognized by the American Academy of Implant Dentistry (AAID), the International Congress of Oral Implantologist, Meharry Medical College Post-Baccalaureate Academic Excellence, and Who's Who Among Students in American Universities and Colleges.
Dr. Ramos believes in the importance of life-long advanced education and attends national and international continuing education courses supporting his commitment to dental education. In 2012, he was certified by Georgia Regents University's AAID MaciCourses® in Atlanta, Georgia after completing a comprehensive training program in implant dentistry. The AAID program is among the most respected, comprehensive implant training programs, and is the first organization to be recognized in the implant dentistry field. He is currently a sustaining member of the AAID, the American Dental Association and the North Carolina Dental Society. Dr. Ramos belongs to the OLE Dental Study Club and the Greater Charlotte Study Club. Known for being a gentle dentist, his patients enjoy his patience with their concerns while providing a high level of care.
Dr. Ramos is fluent in English and Spanish.
When not practicing dentistry, Dr. Ramos enjoys spending time with his family, as well as recreational sports including mountain biking, tennis, and golf.
Our Staff
Our professional and friendly staff is committed to your overall dental health and well being. We take pride in each staff member's training and capabilities. Our entire staff works as a team to make your visits with us as stress free as possible and to serve you, our patient.
Cheryl, Dental Hygienist
Hello, my name is Cheryl and I have been a dental hygienist at Park Crossing Dentistry since June 1990. I love working with people and helping them take care of their health by giving them great dental care. I was born in Iceland and grew up in a military family. I received my Dental Hygiene degree from Coastal Carolina in Jacksonville, NC and have been licensed for over 26 years.
When not at work, I enjoy scrapbooking and working with the children at my church. Also, I love to spend time with my husband and two sons at the lake.
Heather, Dental Hygienist
I received my Dental Hygienist degree from York Technical College and I have great experience with many dental offices and specialists by serving patients as a short term and long term hygienist. I am a Charlotte native and licensed in North and South Carolina. I have knowledge of many x-ray and computer technologies as well as experience with periodontal treatment and sedation. I like to treat the "whole" patient by listening to their health issues so I can see if any overall health concerns relate to their oral health. In my spare time, I like to spend time with my family, sing and cook/bake.
Pam, Dental Hygienist
After graduating from the University of North Carolina at Chapel Hill with a BS in Dental Hygiene, I moved back to my home town of Statesville, NC. I worked as a dental hygienist for 3 years before moving to Charlotte. I have worked at Park Crossing Dentistry since moving to Charlotte in 1991. I have over 24 years experience in dental hygiene and working at Park Crossing Dentistry has been very rewarding for me. I see all types of patients with different needs. I find it fun and challenging to help patients achieve their optimal dental health.
I like to volunteer at my children's school and spend time with my family when not at work. I also like to read and walk in my spare time.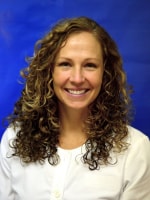 Annie, Dental Hygienist
"I enjoy making connections with patients and helping them achieve total health and wellness."
After graduating from Old Dominion University in 1996, I began working in the Periodontics field. My family: husband and 2 sons, recently moved from Fairfax, Virginia where I was with an Oral Systemic Health Practice for 14 years. I am enjoying living in Tega Cay, SC, working part-time, obtaining my Masters in Science in Dental Hygiene and being a clinical trainer/educator for dental offices throughout the country. When not working with patients and staff, I enjoy being with my family who loves to travel and have fun!
I am passionate about the correlation between the mouth & body. A healthy mouth makes for a healthy body.
Terra, Dental Hygienist
I like to provide quality care through effective communication and mutual trust with my patients. I think it is so important to educate my patients so they can understand how important oral hygiene is to the body as a whole.
I am originally from Shelby, NC. I received my Bachelor of Science degree in Exercise & Sports Science from East Carolina University and shortly thereafter I receive my Associate's Degree from CPCC as a Dental Hygienist.  Since 2009, I have been providing patient care to dental offices in Georgia, South Carolina, and North Carolina. I am proud to be part of this elite staff of beautiful, bubbly people at Park Crossing Dentistry.  In my former offices, I have been exposed to many different dental techniques from aesthetics, general restorations, oral surgery, orthodontics, and an in-depth understanding of all aspects of dentistry. It has made me a better hygienist by being exposed to detail and the big picture.
When I am not working, I have a lot of fun things that I do. I play volleyball, golf, and water sports.  I love the Dallas Cowboys (Go Stars!) and I play fantasy football…and I am the reigning champ! My brother is my best friend and I love my rescue dog Rosy May!  I love to sing, paint corn hole boards for a creative release, and I love to travel to visit friends.
Maryann, Office Manager
"I like to assist the doctors by running an efficient practice.
Maryann brings a unique skillset to Park Crossing Dentistry. After a long productive career as an architect and project manager, Maryann has seen us through many new office moves, challenging times due to COVID-19, and general business changes over the years. Maryann has been with the practice since 2008. Prior to joining Park Crossing Dentistry, she owned an interior architectural firm named Quantus and provided architectural services to corporate clients.
So, you ask, how did an architect end up working in dentistry? Well, first, Maryann's husband is Dr. Bateman so that is how it started but it goes deeper than that. Maryann enjoys every challenge she can get her hands on and Dr. Bateman knows her business background is strong. Working as the business' office manager for this many years has helped the practice become more efficient and customer-oriented. On a day to day basis, Maryann handles administrative functions like clinical supplies and inventory, staff management such as hiring/policy-making, business oversight, and marketing.
Maryann earned her B.A. in Business Administration and Fine Arts from the University of North Carolina at Chapel Hill (Go Heels!) and her B.A. in Architecture from the College of Architecture at UNCC.
When not at work, Maryann enjoys golf, travel, reading, and art projects.
Wendy, Dental Assistant
I am a North Carolina native and enjoy living in the Charlotte area. I was born and raised in nearby Concord, NC. I love being in dentistry and have been a dental assistant for over 22 years. I am Dr. Neubauer's assistant and enjoy doing complicated procedures with him. I enjoy any type of work to benefit our patients!
I enjoy my work but when I am not in the office, I love to spend time with my husband and daughter.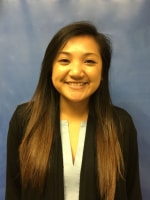 Angie, Dental Assistant
"I love great customer service and I always like to give more to patients than they expect."
Angie assists Dr. Powell and Dr. Ramos. Angie has been a dental assistant for many years and brings a unique perspective to the position. She has been our receptionist and hygiene coordinator for years so she understands the administrative part of the practice as well as the clinical part.
Angie is from Mt. Holly, NC and graduated from East Gaston High School. After high school, she became a Dental Assistant. Not only does she have assisting training, she is very detailed which is great for patients.
When Angie is away from the office, she likes spending time with her family and friends. She also likes to shop and exercise. As an additional talent, she is proficient in Laos.
Tina, Dental Assistant
"My work philosophy is to carry out my duties with kindness and respect. I want my patients to leave with a smile on their face."
Tina has been a Certified Dental Assistant for over 15 years and has worked in general dentistry and orthodontics. She graduated from West Charlotte High School and advanced her education in Dental Assisting at Central Piedmont Community College. Outside of our office, Tina enjoys spending time with her children as well as playing tennis, exercising, and cooking.
Evelyn, Treatment Coordinator
Hi, my name is Evelyn and I am the Treatment Coordinator for patients who might need operative work at Park Crossing Dentistry. I really enjoy working with patients and helping them schedule their work while balancing their financial needs. I research patients' insurance and help our patients plan their appointments. It is very rewarding to see how happy the patients are that we can help them out of pain or with an aesthetic issue by giving them a financial plan that suits their budget.
I am originally from Ontario, California and I am fluent in Spanish. I assist all our Spanish speaking patients with their dental and appointment questions. I have a Bachelor of Science in Visual Communications from Westwood College in Upland, CA where I was on the President's Honor List for 2 years. My previous employment was at Macy's as a Customer Service Specialist.
When I am away from Park Crossing Dentistry, I enjoy spending time with my family, traveling and baking.
Colleen, Marketing & IT Manager
Hello, my name is Colleen and I am the marketing manager at Park Crossing Dentistry. I also maintain our computer systems and website. I am known as the "go-to" person in the office for any computer needs. I really enjoy solving problems whether it is an appointment for a patient, the patient's dental treatment needs or a computer issue; I am here to help. I love my work because it is so diverse and I am appreciated for my expertise. I attended Business School years ago but most of my knowledge comes from hands-on experience. I have been at Park Crossing Dentistry since 2003 and have enjoyed it immensely.
Providing excellent treatment for our patients and having genuine care and concern for their health and well-being is my primary goal. When not working, I love to travel with my family, play tennis and go for walks.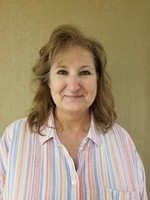 Brenda, Hygiene Coordinator
"I like to treat everyone as I would want to be treated."
Originally from Monroe, LA, Brenda brings a fresh new perspective to our hygiene coordinator position. Her work ethic is phenomenal and she is very patient-centered.
Brenda's responsibilities include coordinating the hygiene schedule, following up with hygiene patients, and working with patients when checking out then scheduling their next appointments.  She has over 10 years of experience in all aspects of the dental office business office.  Prior to coming to our office, Brenda received her Bachelor of Science from Northeast Louisiana University.
When not at work, Brenda enjoys activities with her family and her pets. She loves working with animals.  She has been married to a wonderful husband for over 32  years and has 2 children.