Happy Anniversary, Evelyn!
October 7, 2021
Please join us in congratulating Evelyn! Her 10th Park Crossing Dentistry Anniversary was this week. We are so grateful for her sound judgment, hard work, and of course, her fun personality.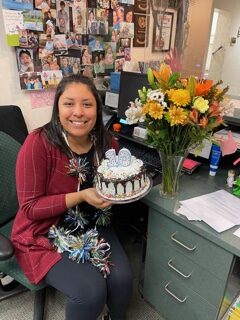 She keeps us all laughing and happy at the office. We are so proud to call her our friend!
Congrats Evelyn and Happy Anniversary!